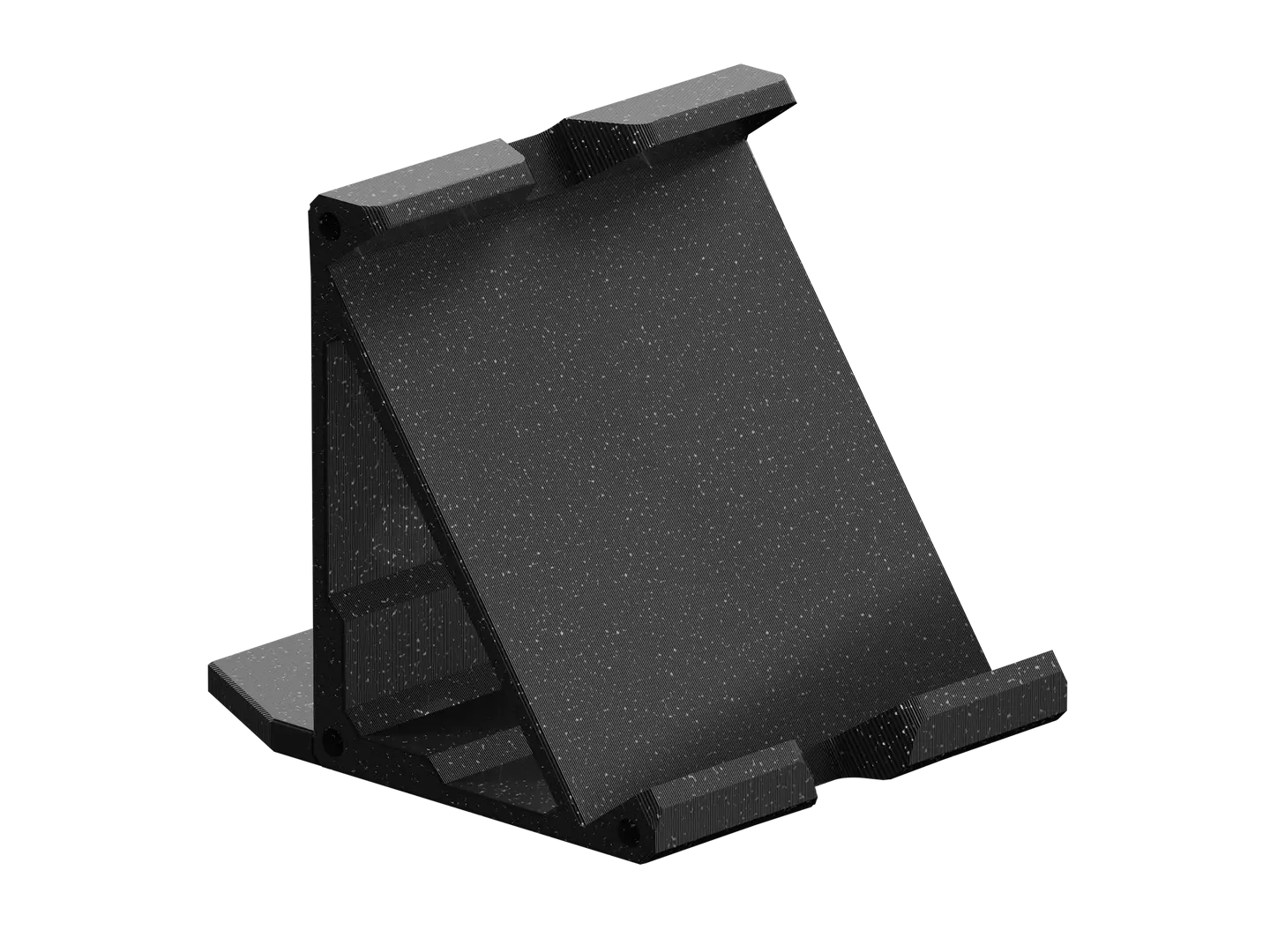 Module Stand
3D-printed Grid controller stand made of PLA plastic, designed to provide stable and ergonomic accessibility for a modular Grid control surface.
As the first co-manufacturable accessory for Grid, this module stand is perfect for those who prefer using their controllers in a raised and slightly tilted position.
Downloads
The module stand is the first open-source add-on we've made for Grid. You can support us by purchasing the printed version, but you can also print it on your own for free.
Full refund in 30 days
You have 30 days to get to know each other with our gadgets from the moment your package arrives. Try them, test them, and feel their vibe. If they don't seem to meet your expectations, send them back to us.
Worldwide shipping
We partner with several well-known courier services, like DHL, FedEx, and UPS, to ensure that your package arrives to your door, no matter where you live.
Weight: 78 g  (0.17 lb)
Size: 10 x 8 x (diagonal) 13 cm  (4 x 3.1 x 5.1 inches)
Angles: 35°, 55°
Material: 3D printed PLA plastic
The stand supports both 35 or 55 degree angle usage, depending on how you rotate it. The different angled slopes enable two ways of placement.
Depending on your preference, you also have the option to attach the additional support piece provided. It enhances stability, proving particularly useful for dynamic and intense outdoor performances.
The module stand is equipped with rubber feet and small inserts designed for connecting two stands horizontally.