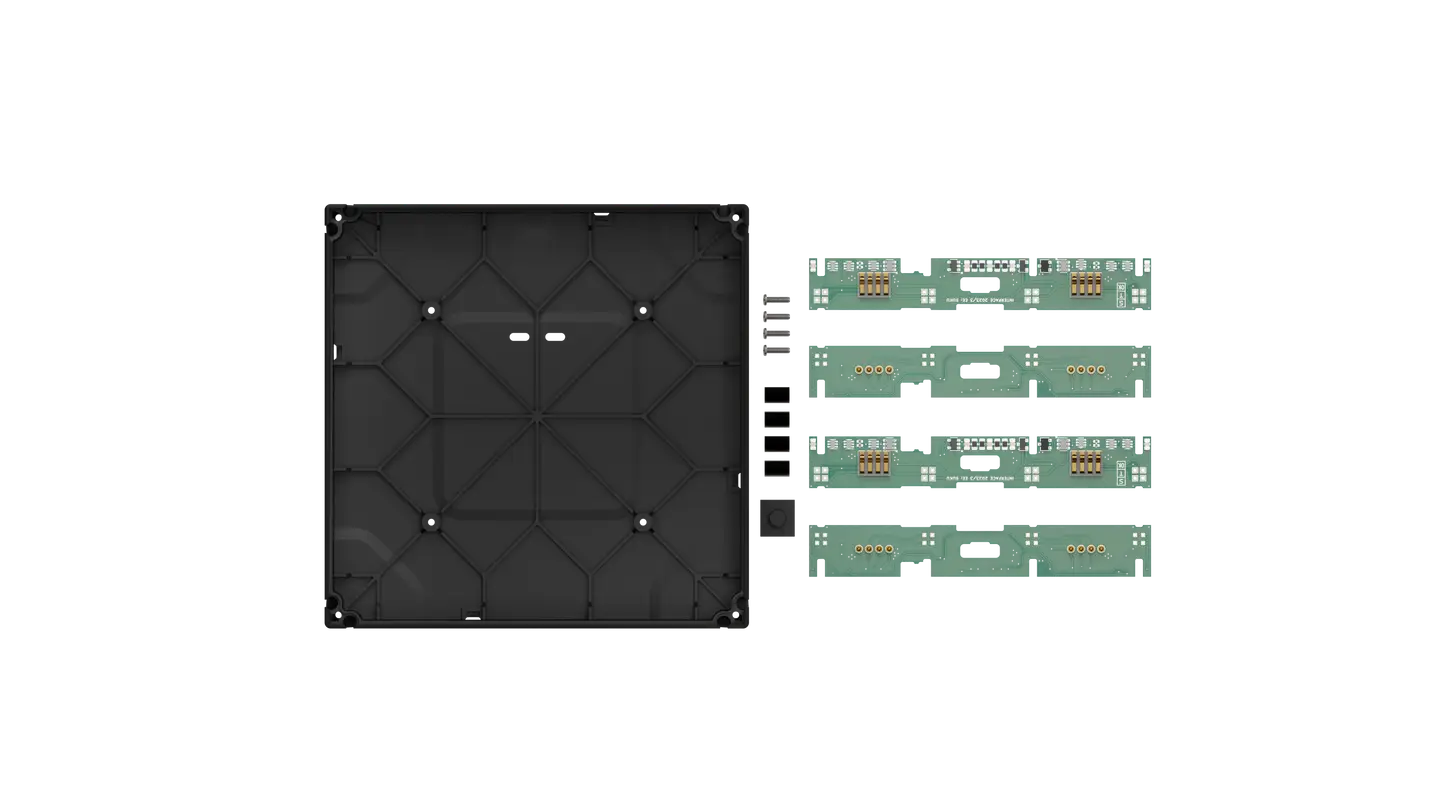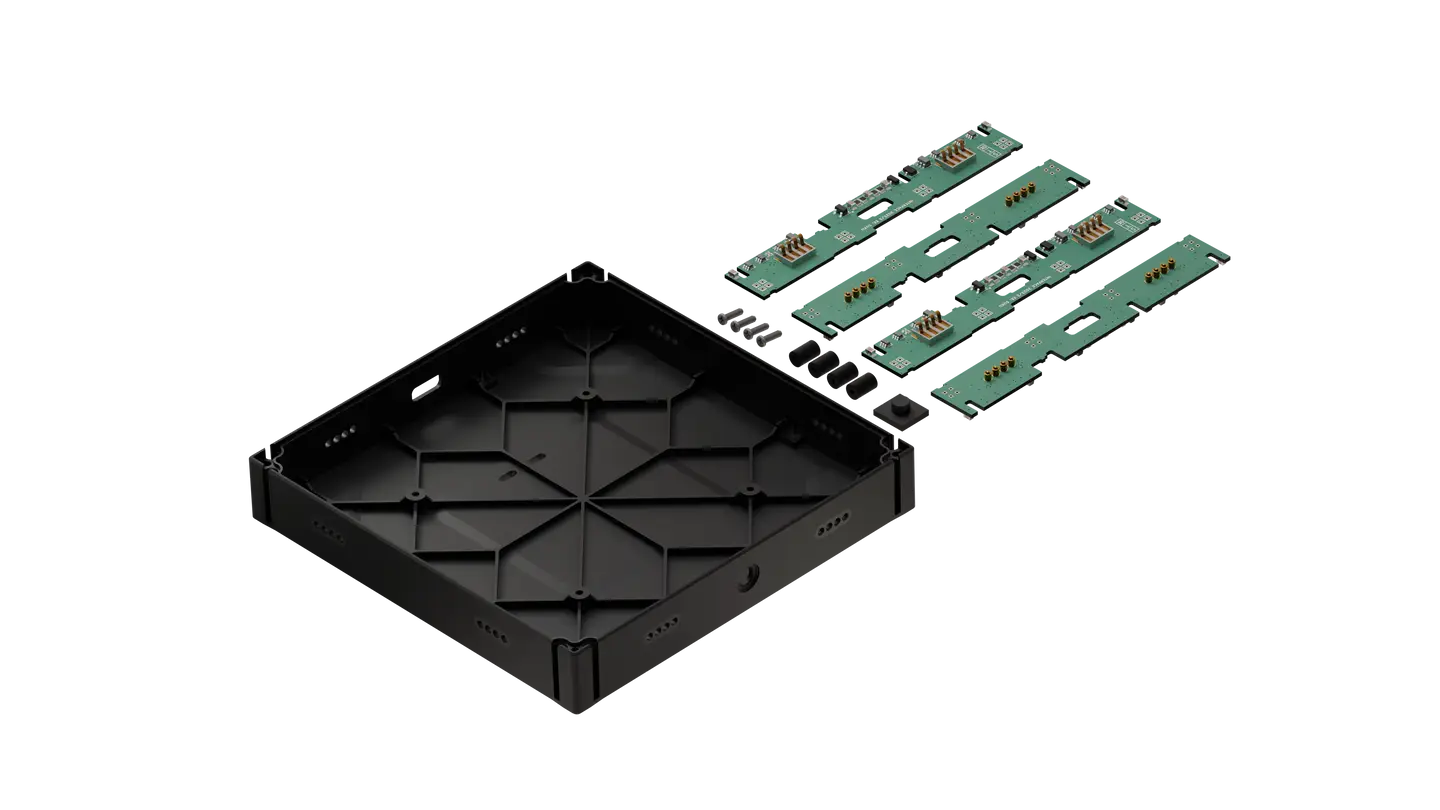 2.0 Upgrade Kit
Ready for delivery in 5 days
All components are in stock to complete your order.
This is an injection molded base upgrade for Grid controllers ordered after 10th of May 2023. The upgrade kit is only compatible with Grid controllers that do not have the GRID logo marking on the top metal front panel AND have the serial number range between 2332 and 3000.
The kit includes:
1x Injection molded base with magnets preinstalled

4x interface PCB boards

1x Utility side button

4x M1.6 x 8mm screws for the main PCB

4x plastic spacers

Spare encoder/potentiometer knob spacers
Worldwide shipping
We partner with several well-known courier services, like DHL, FedEx, and UPS, to ensure that your package arrives to your door, no matter where you live.
Engineered sustainability
All Intech products are made to last long through their thoughtful, functional, and straightforward design. The Grid modules are easily repairable with only the use of a screwdriver and our packaging is made of recycled paper to keep things as eco-friendly as possible. We believe that sustainable engineering is key to a liveable future.