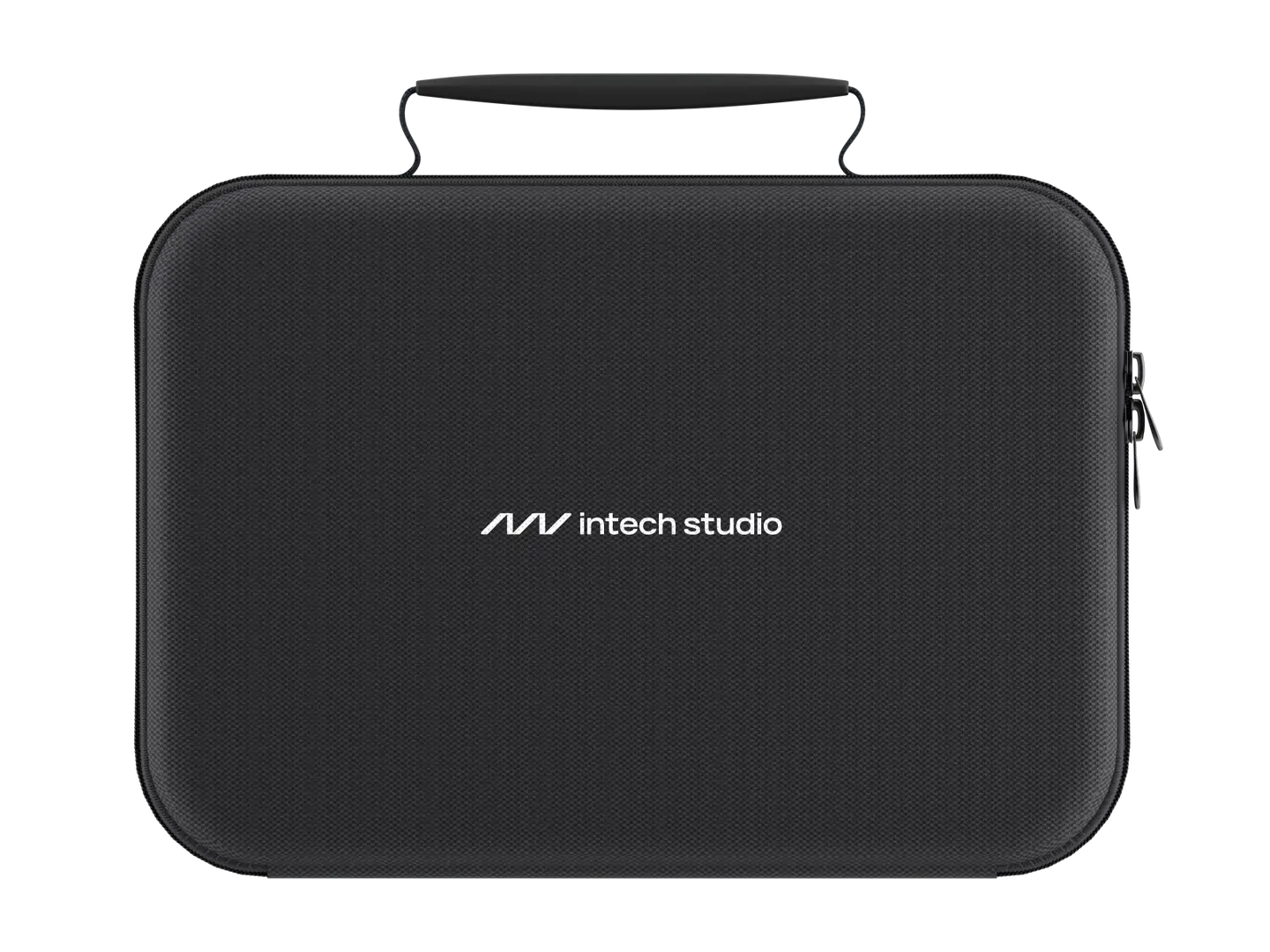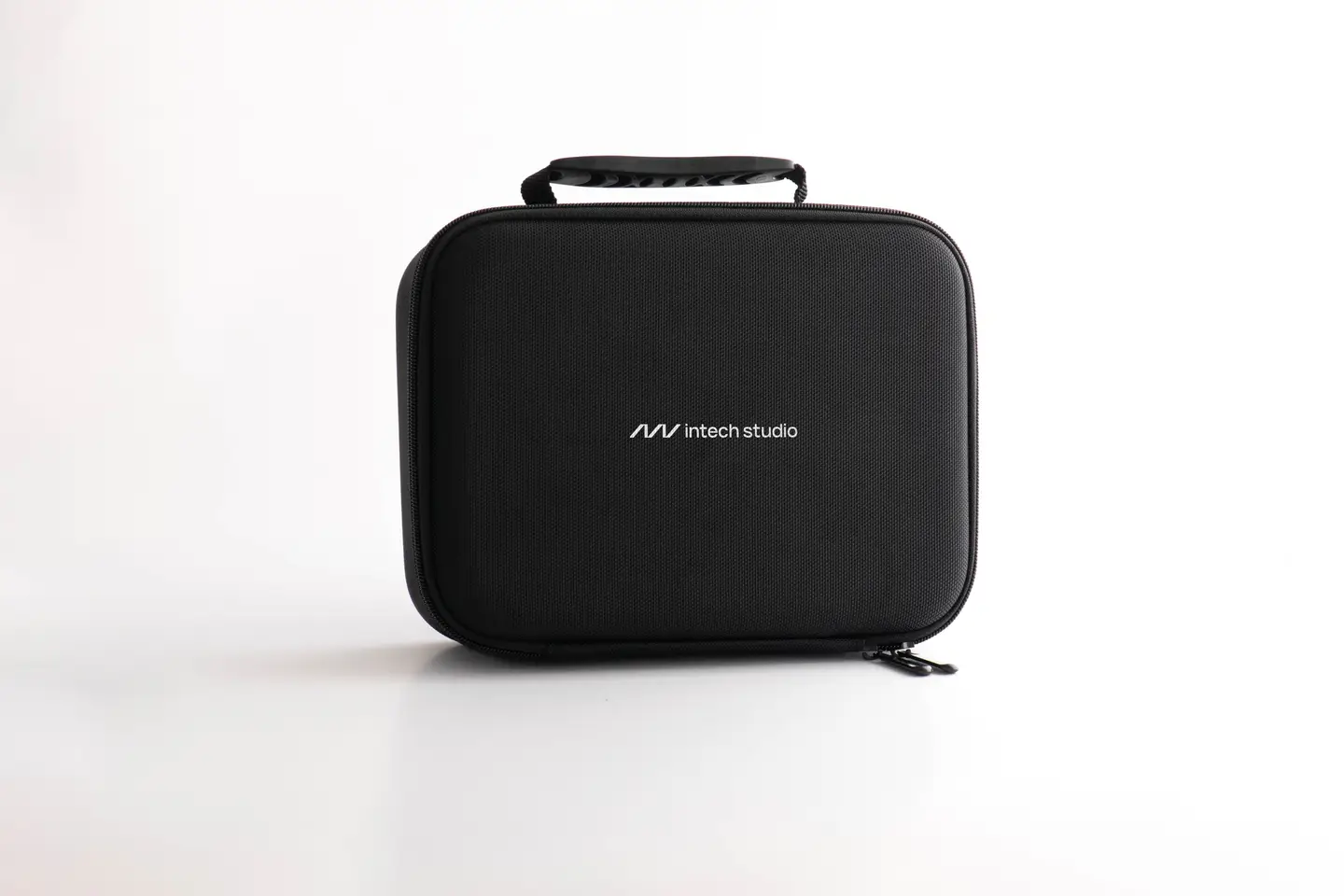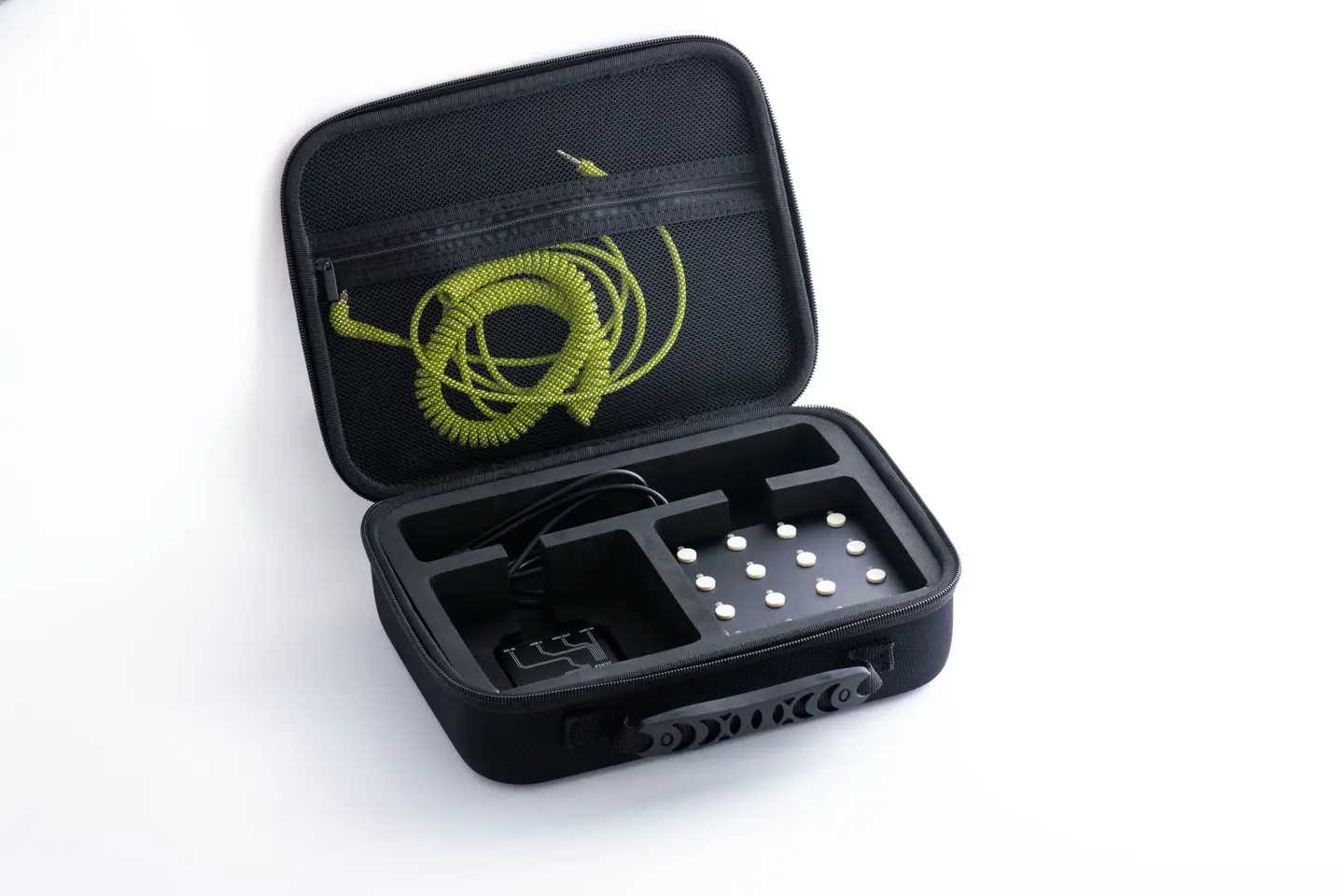 Travel Case
Ready for delivery in 5 days
All components are in stock to complete your order.
Introducing the new hard-shell Travel Case with carefully designed storage spaces for the Grid controllers and Knot. Secure your sound with ultimate shockproof protection.
Lightweight and compact, yet extra protective. Made of fibre-coated hard shell with thoughtfully designed foam storage spaces, fitting 2 Grid controllers and 2 Knot devices inside.
Full refund in 30 days
You have 30 days to get to know each other with our gadgets from the moment your package arrives. Try them, test them, and feel their vibe. If they don't seem to meet your expectations, send them back to us.
Worldwide shipping
We partner with several well-known courier services, like DHL, FedEx, and UPS, to ensure that your package arrives to your door, no matter where you live.
Weight: 480 grams (~ 1 pound)
Size: 259 x 193 x 75 mm ( 10 x 7.6 x 3 inches)
Color: Black

Lightweight and compact design, easy to carry

Shockproof, anti-scratch, hard-shell protection

Ergonomic plastic handle and metal zippers

Internal mesh pocket for extra storage
Thoughtfully designed storage compartments: fits 2 Knots + 2 Grid modules.
No machine wash. Rub or wipe off stains only with a cleaning cloth and warm water.
Durable hardcover Intech Studio travel case made from EVA foam material with synthetic fibre coating and a sturdy zip.
Includes two separate storage compartments that can fit a Grid module and a Knot device each. We also added an internal zipped mesh pocket for organising cables, adapters, notes or other small essentials of your on-the-go setup.