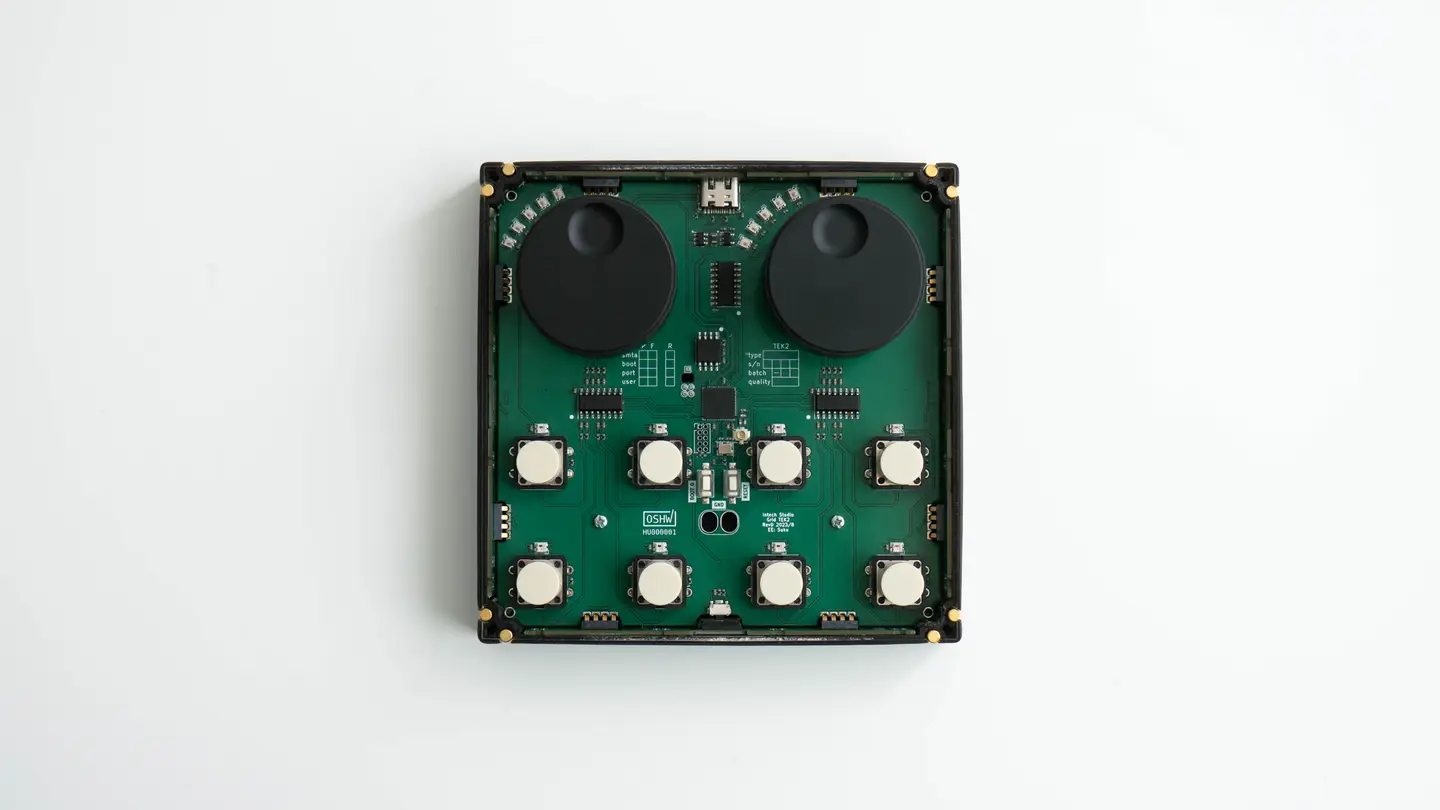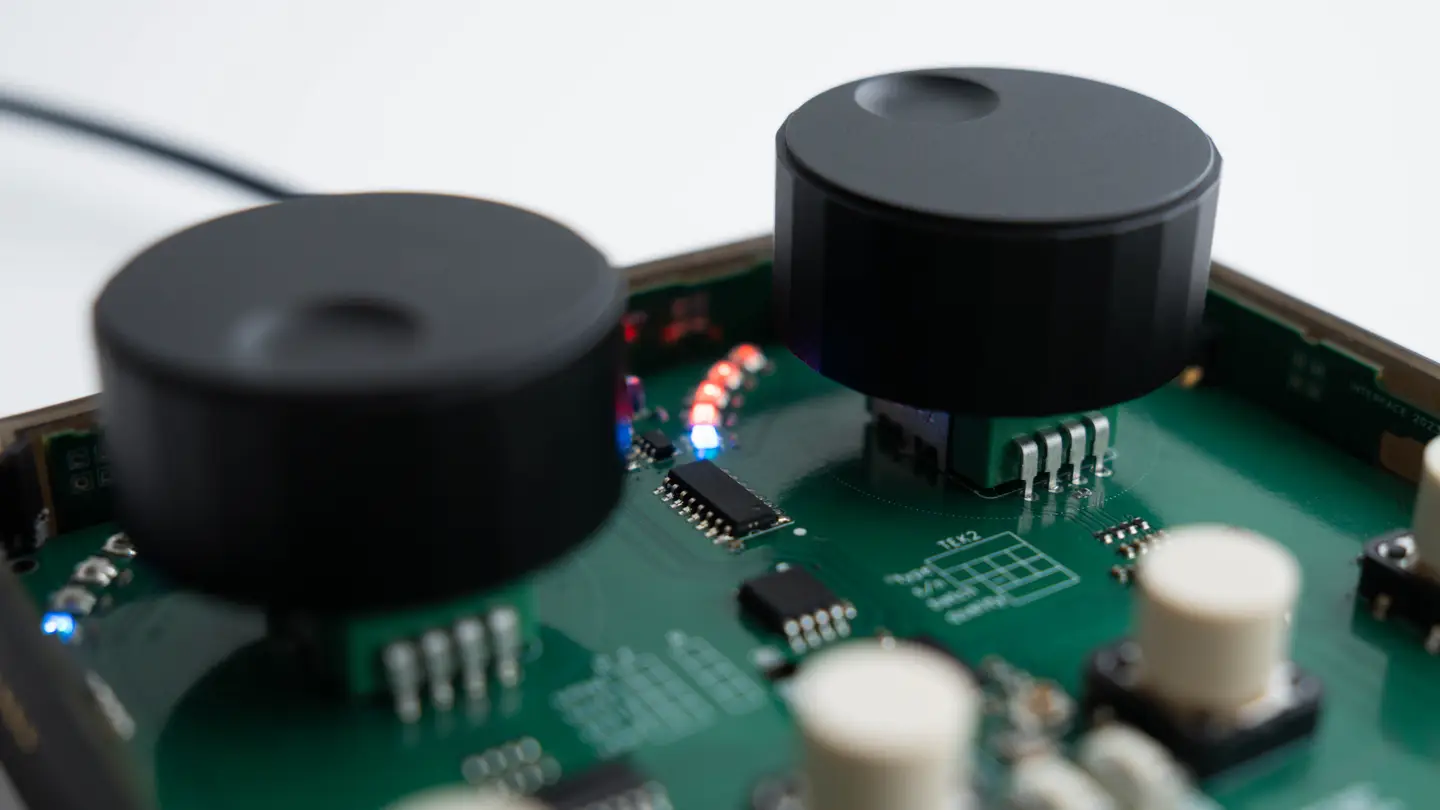 TEK2
Shipping will start on 2023-12-14
Grab TEK2 at -25% release discount.
...loading
Welcome to TEK2, the freshest Grid module equipped with a pair of endless rotary potentiometers (jog wheels) and eight clicky buttons. 
TEK2 is our gateway modular controller from audio to video editing, offering a 5-point multicolor LED feedback and massive knobs with a two-state switch (pressed & released) in addition to their smooth endless turn. The programmable '5-bit display' indicator is perfect for giving feedback on centered or starting value positions and highlighting parameter states.
1-year warranty
We provide a 365-day warranty on all items, which includes spare parts for self-repair. By cutting the environmental and financial costs of shipping your module back and forth, both we and the Earth will thank you for choosing this win-win solution.
Full refund in 30 days
You have 30 days to get to know each other with our gadgets from the moment your package arrives. Try them, test them, and feel their vibe. If they don't seem to meet your expectations, send them back to us.
Personal support on Discord
Besides the regular support available by email, we encourage you to join the Intech Studio Discord server for quick fixes, custom ideas, and tons of cool techy stuff.
Join here
Worldwide shipping
We partner with several well-known courier services, like DHL, FedEx, and UPS, to ensure that your package arrives to your door, no matter where you live.
Engineered sustainability
All Intech products are made to last long through their thoughtful, functional, and straightforward design. The Grid modules are easily repairable with only the use of a screwdriver and our packaging is made of recycled paper to keep things as eco-friendly as possible. We believe that sustainable engineering is key to a liveable future.
Weight: 225g (~ 8 oz)

Size: 106 mm x 106 mm (4.19 x 4.19 inches) Eurorack-sized modules

2 endless rotary potentiometers in black with mappable press-release functionality

5-step customizable multi-colored LED lights for easy labeling in dark environments

8 tactile clicky buttons in white with 1-point LEDs
Black aluminum front panel with a metallic, rugged finish

Ergonomic, metal knobs in black

CNC milled 3D printed resin polymer housing

Golden spring-loaded connector pins

Strong N52 neodymium magnet

Silicone feet on the back for extra stability 
Class compliant MIDI device with simple PnP (Plug and Play) experience

USB HID keyboard class

Compatible with Mac OS (intel & arm), Windows, Linux and mobile platforms with support provided
Single USB cable to power up to 8 modules

High speed USB 2.0

Draws ~250mA