Introduction
It is time to clear things up once and for all. Here is a quick, but concise summary about the hardware and software selection Grid can work with, and we also take a look at how the modules can form a rearrangable control surface within certain limitations. Still, we can say it is hella compatible.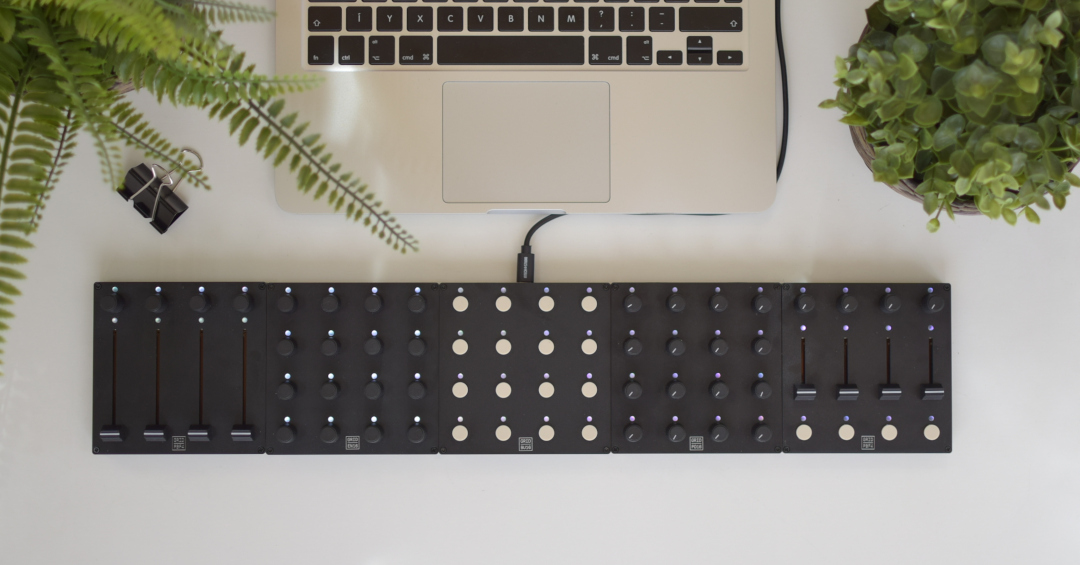 Let's talk hardware!
First of all, we can state that Grid can work with any MIDI and USB compliant device, meaning that you only need one USB C cable to plug it in and then start playing right away.
It needs no brain unit, each Grid module functions by itself. All of them have a USB-C connector, yet one module is able to provide ample power for your whole control surface.
Currently we can safely say that you can connect up to 6-8 modules to work smoothly. Thanks to the golden magnets and pins on all sides you just snap together the controllers vertically or horizontally, and you will see the current changes happening straight off in the Grid Editor Software.
The advantage of being a single-cable controller relies in its versatility that enables you to work from wherever you want. If you prefer to stay at home in your studio, just connect the module to a PC or laptop with Windows or iOS, don't worry, Grid loves both.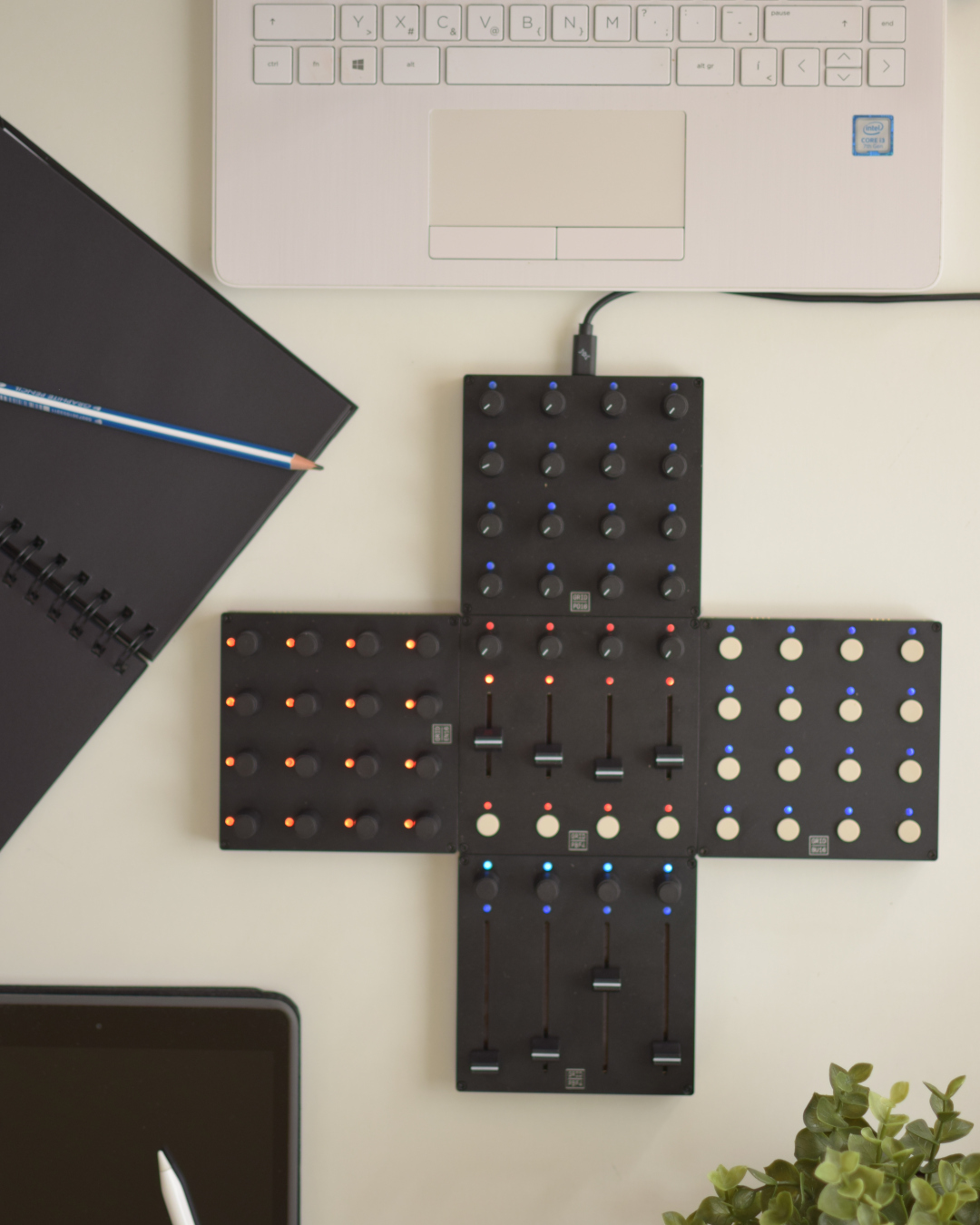 On the other, if you're always on the move and like to take your controller as company with your tablet, an iPad for instance, it means no barrier either. You know what? Just connect it to your phone even, works like a charm.
If your synths or effect pedals are also USB friendly, like 1010music boxes, Synthstrom Deluge, UDO Super 6 or Monome Norns, Grid will be a perfect match for them too.
In addition, if you're looking for a DAWless setup, Grid can also be a great option, however you'll have to get your hands on Knot, our USB MIDI host box as well. Subscribe to our newsletter or follow us on Instagram and hit the bell on the top right to keep you in the loop, to find out more about when it will be dropping.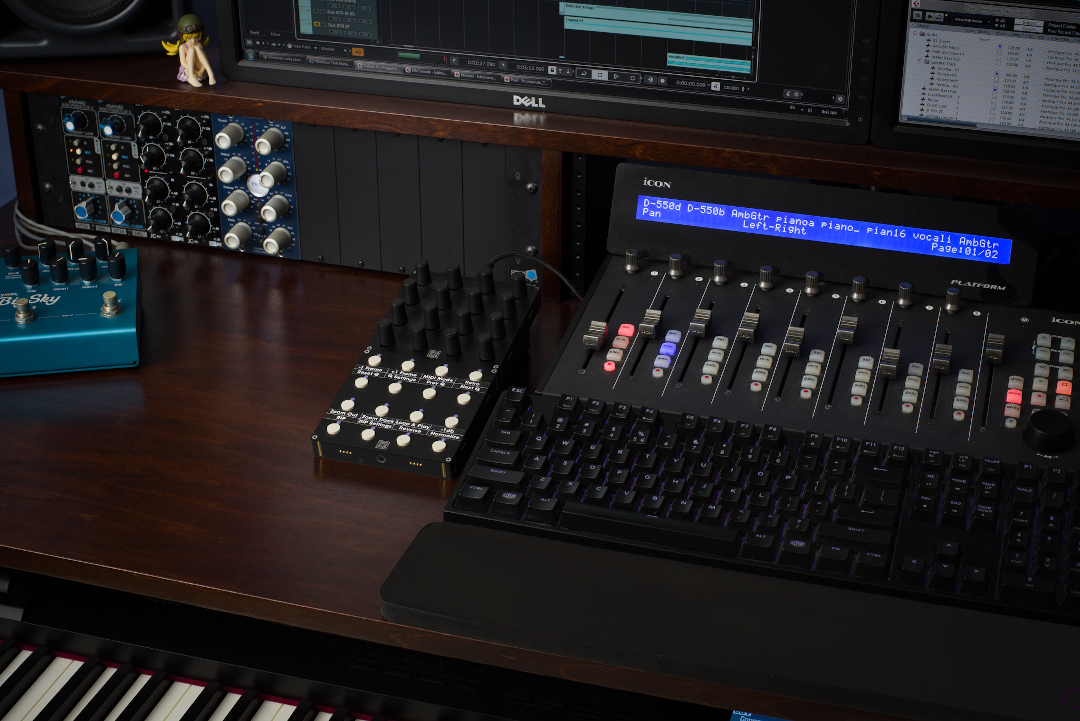 What about software?
As for the software compatibility, Grid is here for the game-changers of course: along with a bunch of others it is fully adaptable to Ableton and Logic. You can set it up with DAWs, VST Plugins or Audio libraries, while controlling various creative applications such as Cubase, Bitwig or Traktor with keybindings or mouse movement actions. Those who tend to dive deeper in music production like users of Max for Live - that lets you customize devices and create your own from scratch - or Reaper - the complete digital audio production application for computers - our programmable modular controllers are more than suitable.
For tablet-lovers basically any DAW friendly app can work well with Grid, just like Drambo, AUM or Minimoog. Based on our customer's feedback Drambo was a popular option, known as an innovative modular groovebox, where modular components are used to build synthesized and sample based instruments or audio effects. Tied to a powerful sequencer, it can be an optimal music creation tool for sound design, composition, performance and experimentation. Meanwhile AUM functions as a flexible audio mixer, recorder, and connection hub for iPad, iPhone or iPod touch.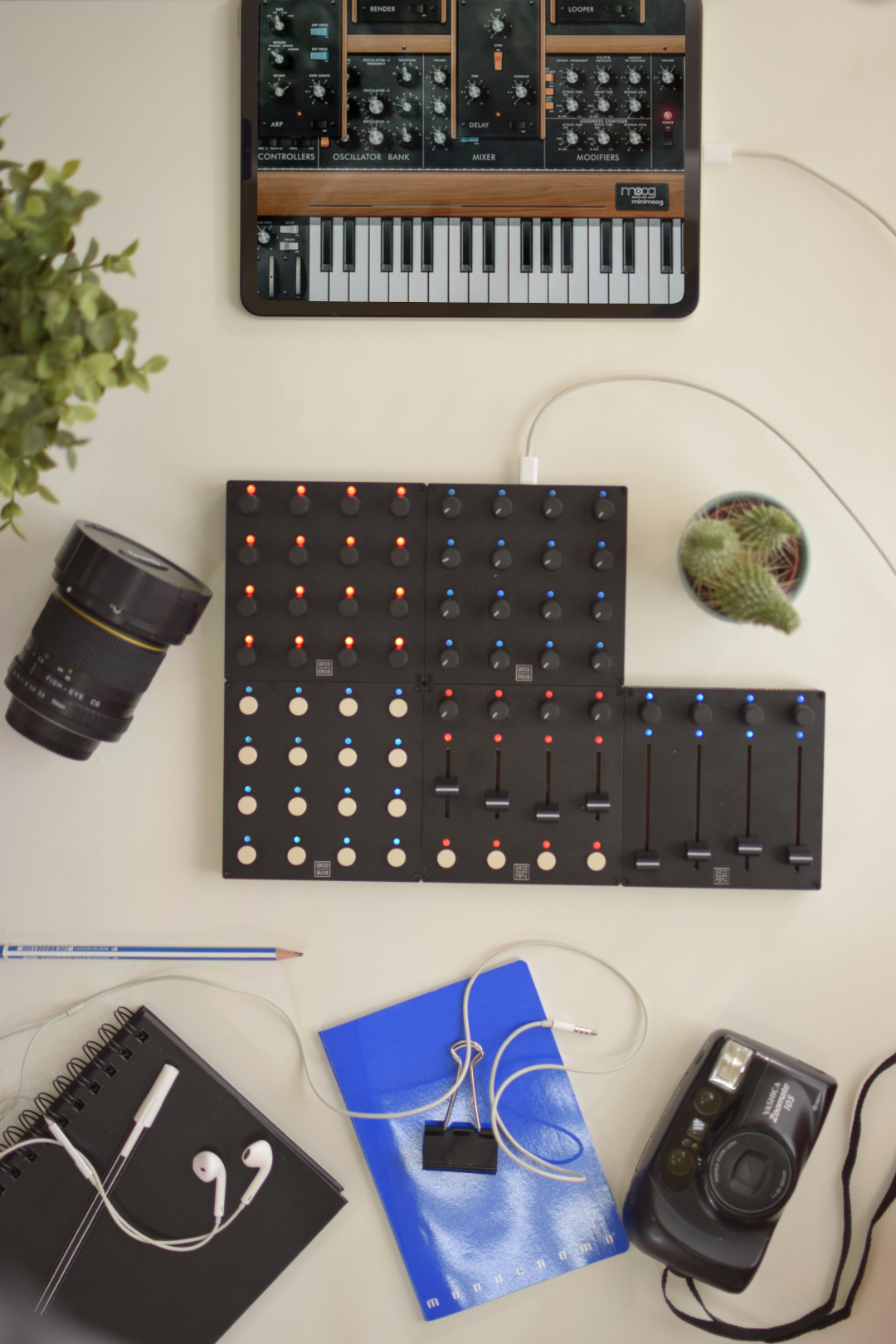 As for your mobile, for example the Minimoog Model D is a classic analog synthesizer app which is optimised for all iOS devices, but there are several other options out there that team well with Grid. Join our Discord community to gain experience and some useful tips from other Grid users.
However, just like everyone else, Grid has its blemishes too… though only a few. No, it can't connect through Bluetooth and no, it does not have a touch screen as you may have realised. – Grid is simple, yet powerful and grows bigger every day. We are currently developing the Adobe integration, to bring Grid into the magical world of photo and video editing. Stay tuned.