Although summer has passed, it is never too early to prepare for the next outdoor festival season. If you consider yourself a fan of outdoor parties, forest raves and memorable nights at the beach, don't look further. Get ready to amaze your audience with your live sets when brighter days arrive. Spice up your setup now to immerse in the world of playing DAWless, leave your computer at home, and focus only on the most important: the flow of music at your fingertips.
The main benefit of a DAWless setup lies in its portability. You need some rearranging before getting started, since taking all your gear outside, packing your synths, cables, keyboard and your laptop or audio-interface can be quite a fuss otherwise.
Let me show you how to get ready and steady easily with only using our Grid modules and our USB MIDI host. Forget about that huge backpack, we are all about being small & compact.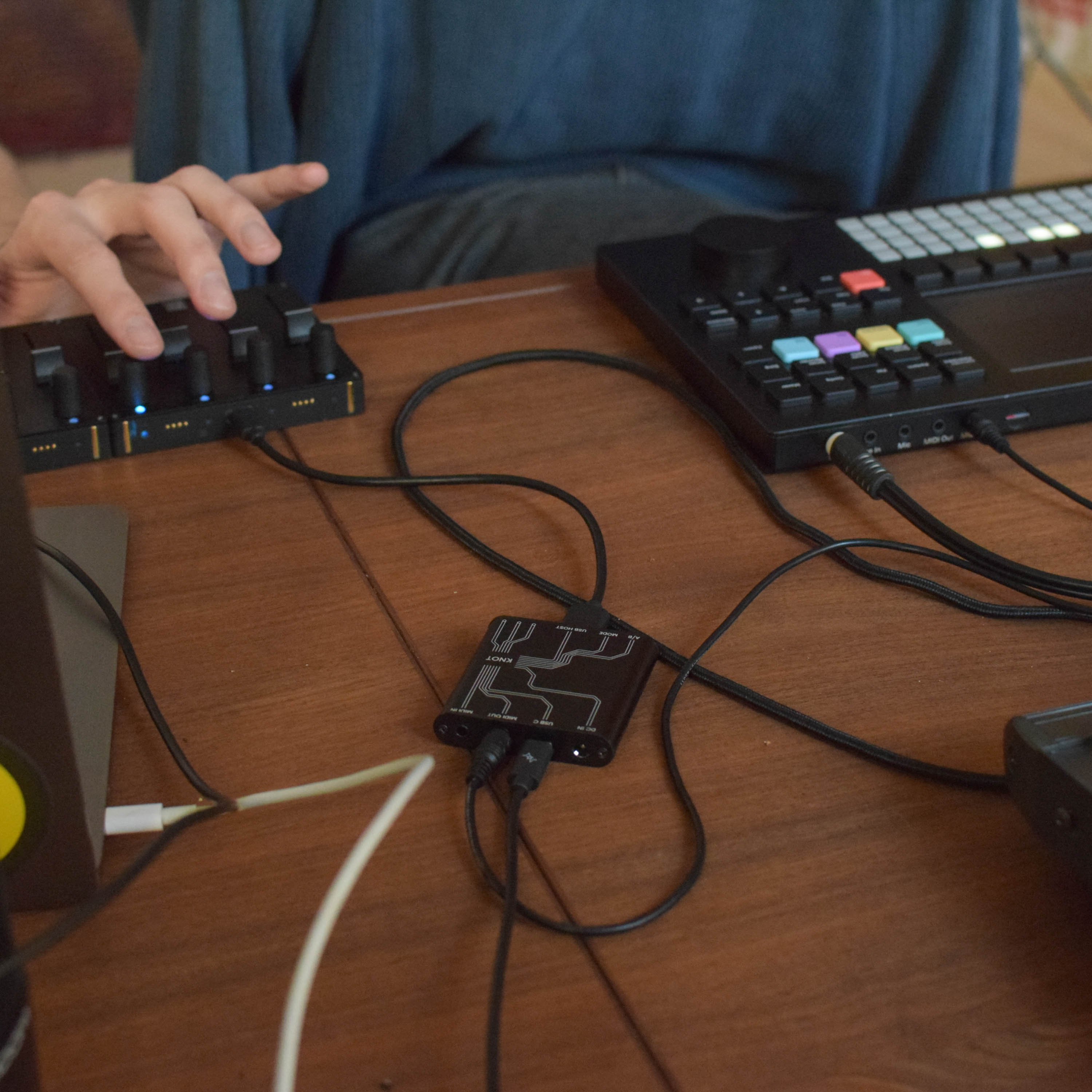 How can you create a totally DAWless environment with a Grid controller and our USB MIDI host?
If you've been making music for a while now, you are probably thrilled at this point, but if you are just getting into it you might have been wondering so far: what exactly a DAWless environment stands for and why is everyone going crazy about it?
Essentially, it means making music without a Digital Audio Workstation, in most cases a computer. Which can be a huge relief for those who are staring at a screen for hours at work or are just simply tired of constantly looking at their laptop while creating.
Because for a lot, inspiration comes offline: without bugs, updates, presets and whatnot.
However, it is not always easy to transform your workflow to DAWless, and it takes quite a long time to acquire all the necessary devices, and re-imagine your setup with your own preferences. This is why we decided to facilitate this procedure with a perfect combination of Grid – our modular MIDI controllers – and our USB MIDI host device.
The equation is pretty simple and can be modified to your preferences. Here is what you will definitely need:
Synthesizer
Modular Grid controller
Host box
Audio recorder or mixer
and of course, a good pair of headphones and cool speakers as DJ monitor.
You can also preferably add your keyboard, drum module, effect pedal or other such instrument.
Getting started?
So, the first step is pretty straightforward: get yourself a synthesizer, if you don't already own one. There are several types and brands, but as a beginner no need to overkill with the fanciest gear, staying in your budget will do just fine. To record your music, we recommend a mixer or a simple audio-recorder device, like a dictaphone. Now you are ready to record, but how are you going to gain full control over your work at ease? Here is where our compact, plug-and-play modular controllers come in sight.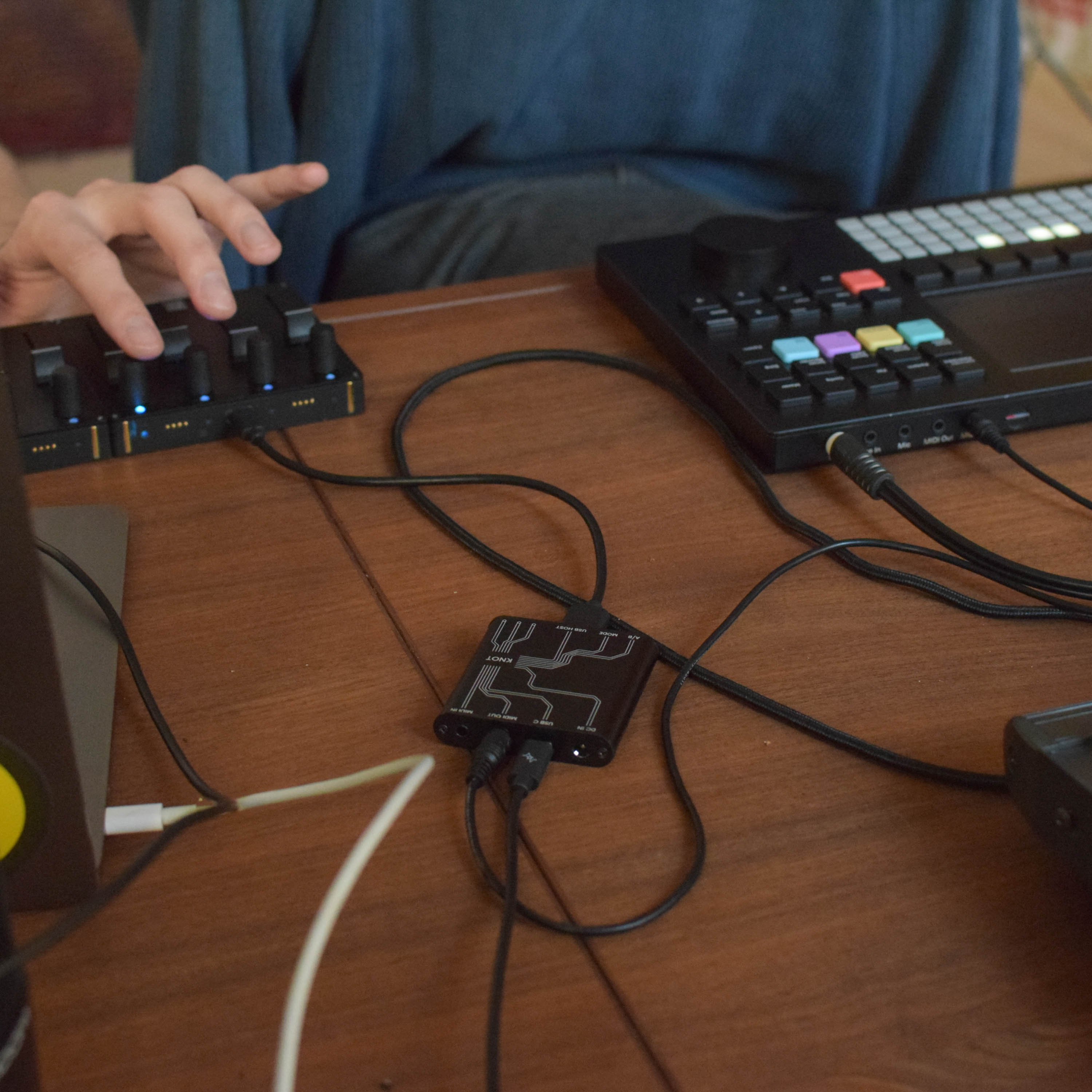 How can a modular Grid controller help you?
"Why would these small controllers benefit me" you might wonder. We've been waiting to show you, because for us, a comfortable, stress-free workflow is a priority. Our goal is to make it yours too.
Having a synthesizer and a laptop does not equal a quick and productive way to create music, and that is why many professionals turn to additional MIDI controllers, like Grid, that can control any USB host compatible hardware device like synths or even effect pedals.
You can use several combinations of buttons, faders, potientiometers or encoders in the way that suits you the most. Configure and map them to control any MIDI parameters. You can easily switch between presets by pressing a button, or what's more you can add 127 steps of toggle action for just one button!
Oh, and did we mention it is ergonomically designed to enhance its modularity by snapping them together in just a second? You can add other Grid modules to all sides, re-arranging them in any formation – and trust me, those golden magnets are stronger than your relationship.
To sum it up, we can state that infinite control opportunities arise with a device that can even fit in the palm of your hand. Controlling your synths or other MIDI instruments expands to the next level. But for long, it was only possible through the use of a computer or an audio-interface. Well, not anymore: Our USB MIDI host box is here to substitute them.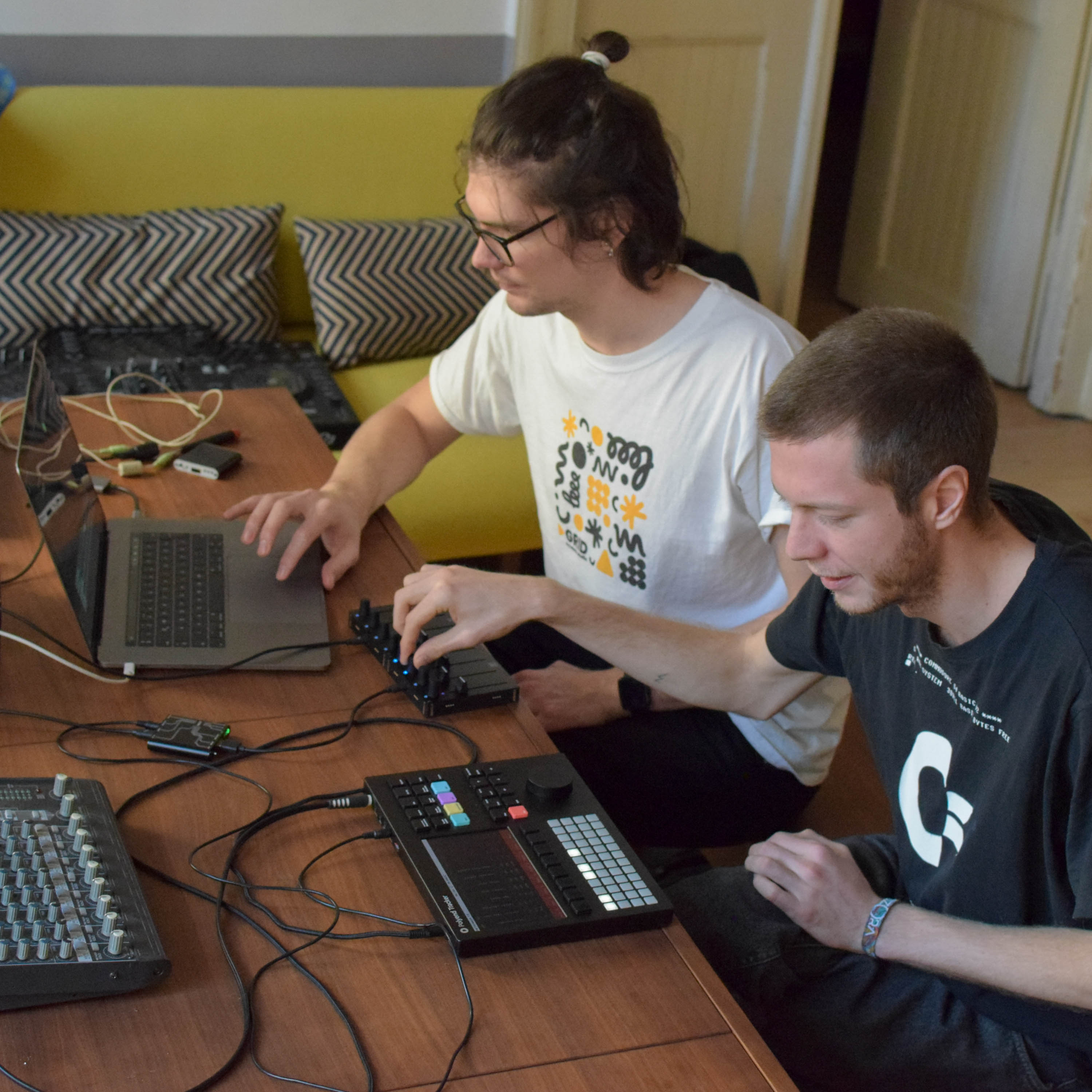 How does our mini USB MIDI host box work?
You might be a tech-guru, but if you have doubts or just want to get it straight, this short section is for you. So let's see what our USB MIDI host can do.
In general, a USB MIDI host device provides both power and universal MIDI in-and-out ports that a USB-MIDI device needs to properly interface with equipment that has no USB Host port – which most synthesizers and other electronic instruments lack.
Since our Grid modules only have a USB port as an output, yet most synthesizers can only connect to MIDI ports directly, this converter box would create a bridge between these two devices. So, if you have been using a huge audio interface to connect your Grid with your synthesizer, the time has come to forget about that heavy piece of a device and turn to a small, compact aluminium host box, that can even easily slide into your pocket.
However, this is just the surface of what our host box is capable of. We don't like boring, basic tech stuff, so we thought about adding some spice to it.
So now the last step is to connect all your gear together: plug your Grid to your host box with its USB and then connect your synth with TRS MIDI or 5 pin DIN cables to the host. Plug in your speakers and headset and Tada! You are ready to roll.
Don't forget that the host box needs constant external power supply – we recommend bringing a powerbank to keep the party going.