Sleek, compact and powerful:
The Grid USB MIDI controllers enable in-depth customisation matched with adjustable multi-coloured LED feedback. Easily set up the controllers once in the Editor, then rearrange the modules to your liking, or if you wish to dive deeper, get into their LUA code.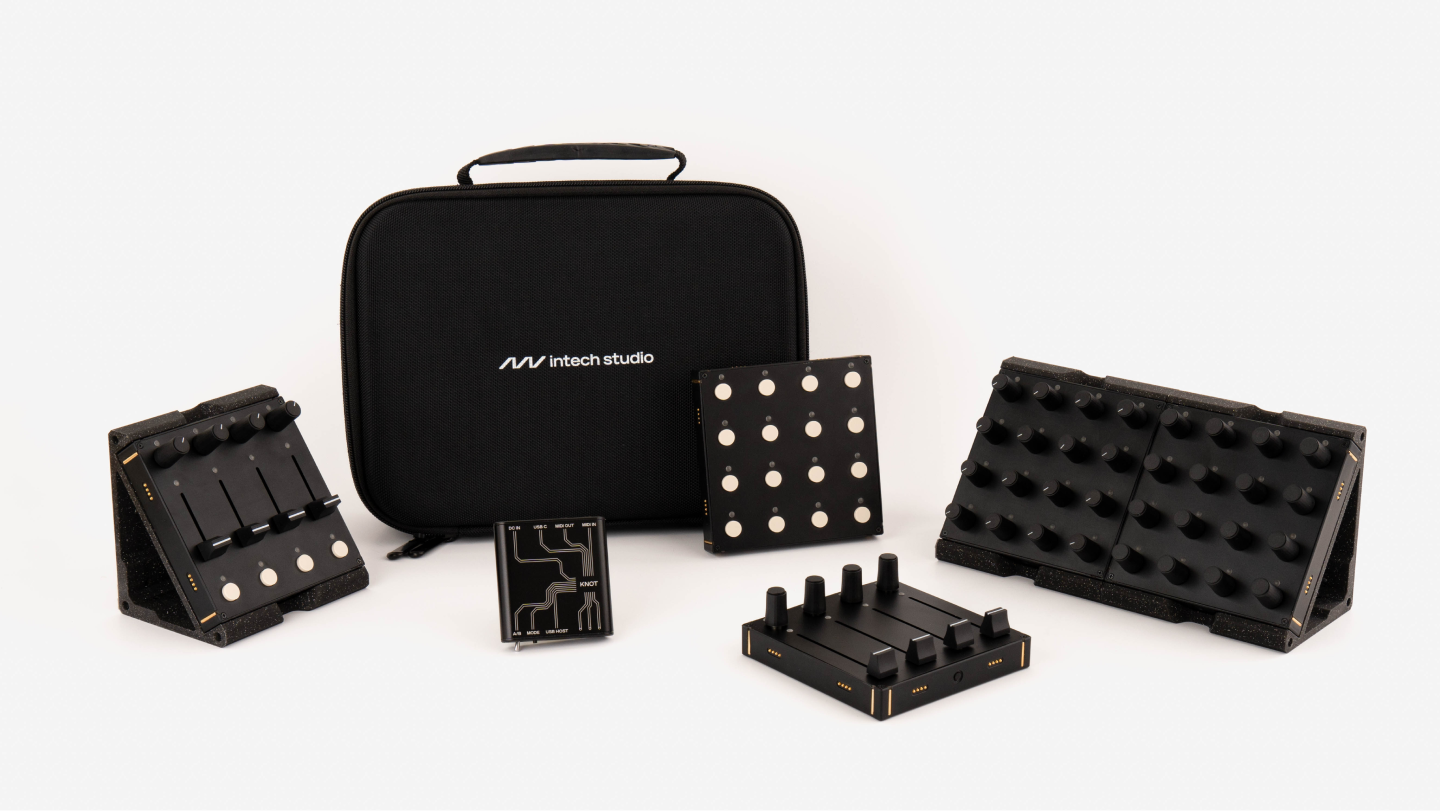 Assemble diverse controlling possibilities into Grid.
Grid overcomes the average MIDI controller experience and functions as a compact, utterly portable multitool for audio producers and digital creatives. From adding sequencer configurations and automation profiles to mapping shortcuts and hotkeys to a single dial control, Grid is a jack-of-all-trades. Thanks to its 4-page memory buildup, you can create an all-in-one, traveller production device instead of carrying around a bunch of gear. Yet, it could be the neatest partner to a robust setup just as well: this is what we call versatility.

If you fancy a snappy setup, you are in the right place.
Being snappy is not just about that iconic click-clack. The golden magnets and tiny pins on each side create a stable and seamless connection through your entire modular Grid system.
Same goal, diverse approaches.
Master your craft using distinct creative solutions enabled by five different, yet standalone controller versions. Whether you're looking for utmost precision control or dynamic real-time effects changes, Grid offers a wide variety of control elements. Take your time to find your perfect match of the classical fader, potmeter, encoder or button combinations.
Expand your control surface.
Imagine Grid as a blank canvas. Start from scratch and let your creativity evolve along with your controlling possibilities. Expand your toolkit as your interests broaden up to new production paths.
One module connects all - it's just that simple.
Meaning that a USB C cable plugged into the module of your choice can power all the other Grid controllers in your setup. No default brain module required.
Being compact and ergonomic at once? Sounds like a no-brainer to us.
Grid is all about portability. Its ultimately compact, yet ergonomic design allows for a flawless traveller's setup. Rearrange the Grids as many times as you like to find your ideal layout.
Gain constant power over your work.
Customise Grid to fit any DAW or MIDI supportive creative application with 4 different configuration settings mappable on the fly. Thanks to Grid's four-page memory you can access your work anywhere without ever having to open the Editor software.
In-depth configurability
The Grid Editor enables a highly-customizable controlling solution through in-depth programmability in LUA code.

Multi-platform support
Compatible with Mac OS, Windows, Linux operating systems and mobile platforms.
Wide compatibility
Seamlessly integrate Grid into a broad variety of audiovisual production workflows.
Open-source startup model
Embrace collaboration and eliminate gatekeeping. That is why we make all of our work available on Github. Let's bring even more cool ideas to life!
Skip the boring part.
Reduce manual tasks and enable creative exploration.
Grid controllers can be programmed to trigger various keyboard shortcuts allowing you to perform complex actions with a single button press or with the turn of a knob. Streamline your workflow by reducing the amount of keys you would have to memorize to manually execute keyboard commands.
Project navigation in easy mode. Assign knobs to scroll through tracks, zoom in and out effortlessly, or switch between different views with a click of a button.
Keep the right tools always at your fingertips. Switch between editing, mixing, and arrangement modes on the fly through dynamic control mapping.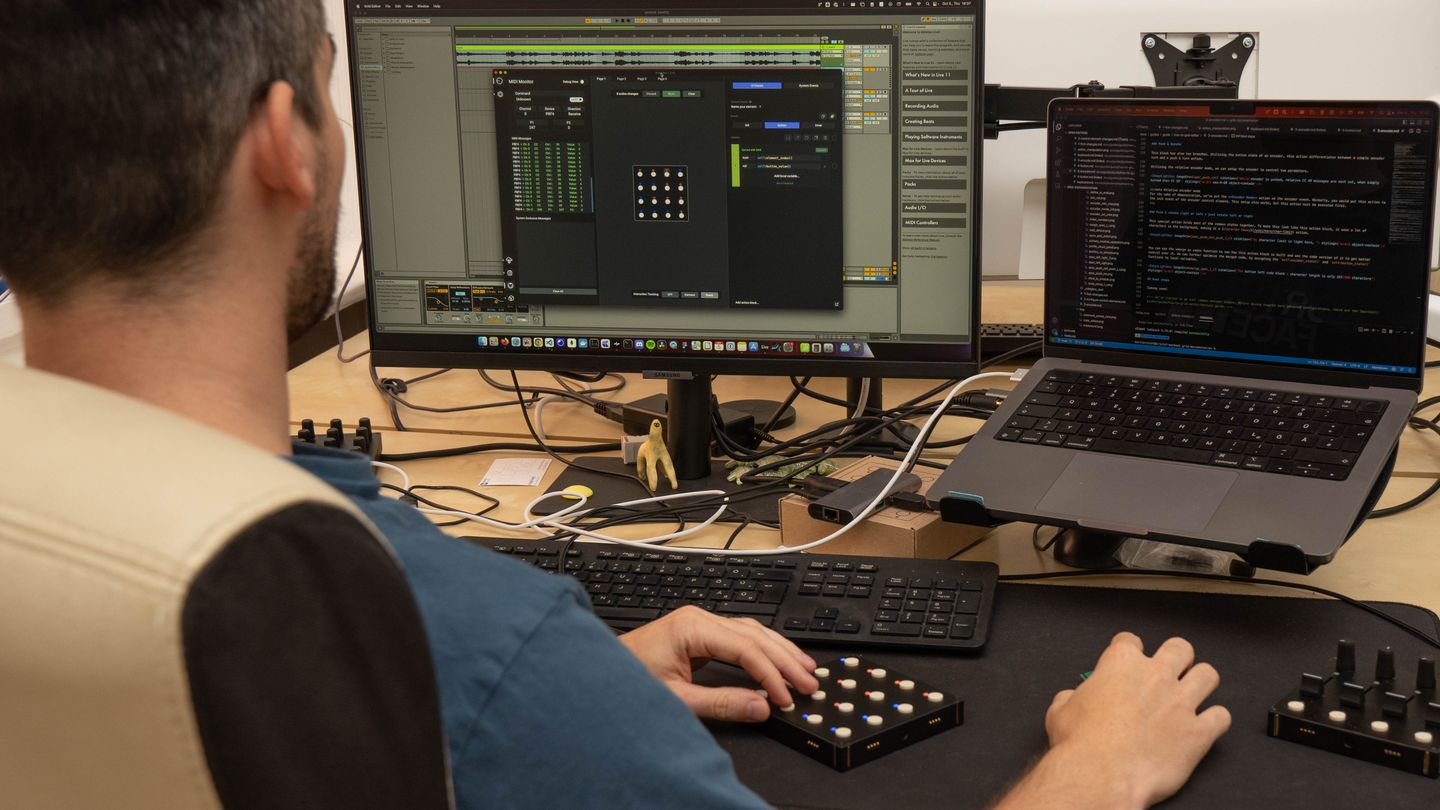 Improve your DAW controlling efficiency through a versatile MIDI controller
Excel in mixing. Assign faders and knobs to control track volumes, panning, and send levels to mix tracks with precision.
Real-time parameter modulation. Record parameter changes directly onto your tracks by moving knobs or sliders during playback, adding depth and dynamics to your music.
Get started on a white canvas and customize to the core. Use Grid out of the box as a generic MIDI controller across all Digital Audio Workstations.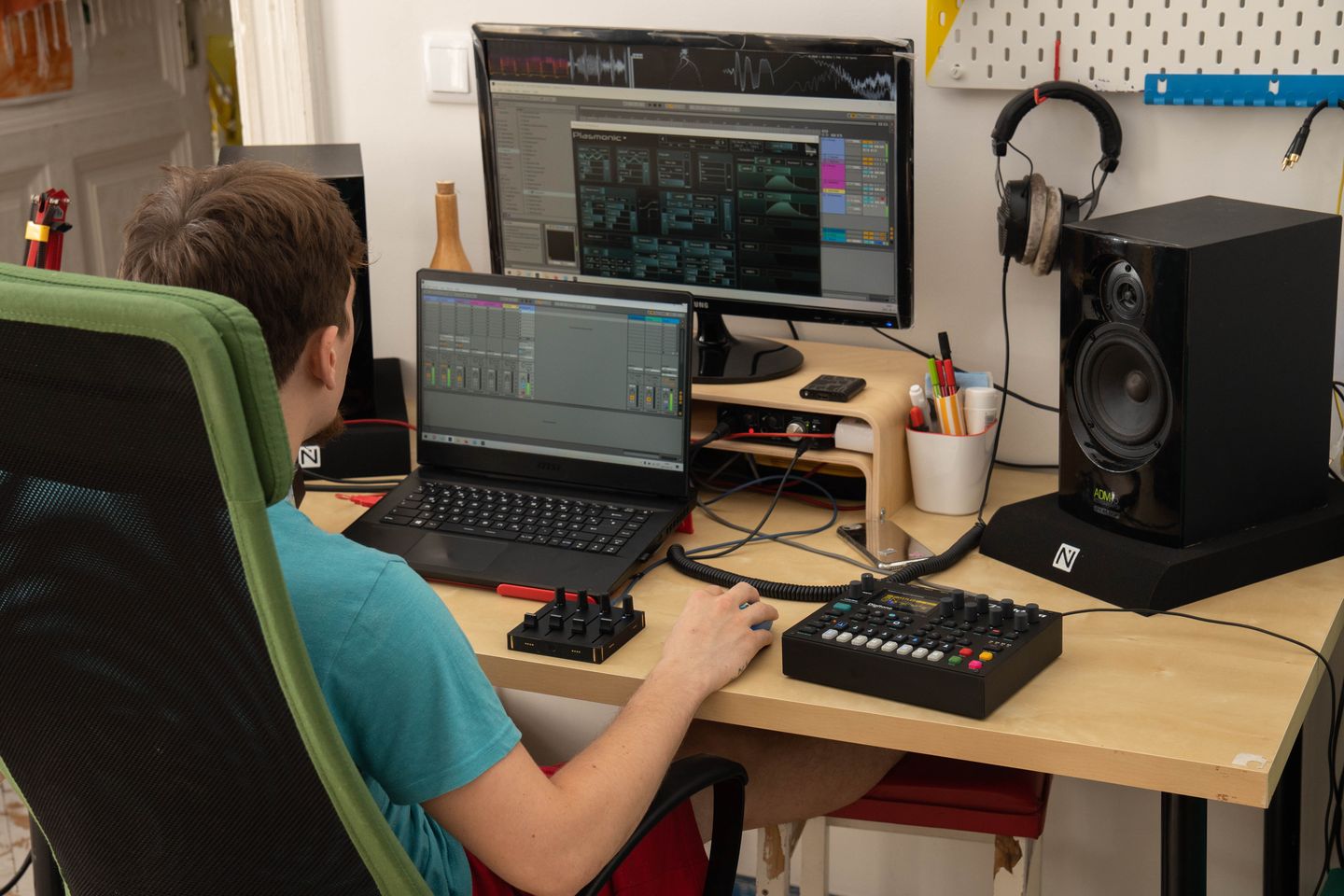 Become DAWless with Knot.
Experience a more immersive and expressive way of music-making by leaving the computer screen behind.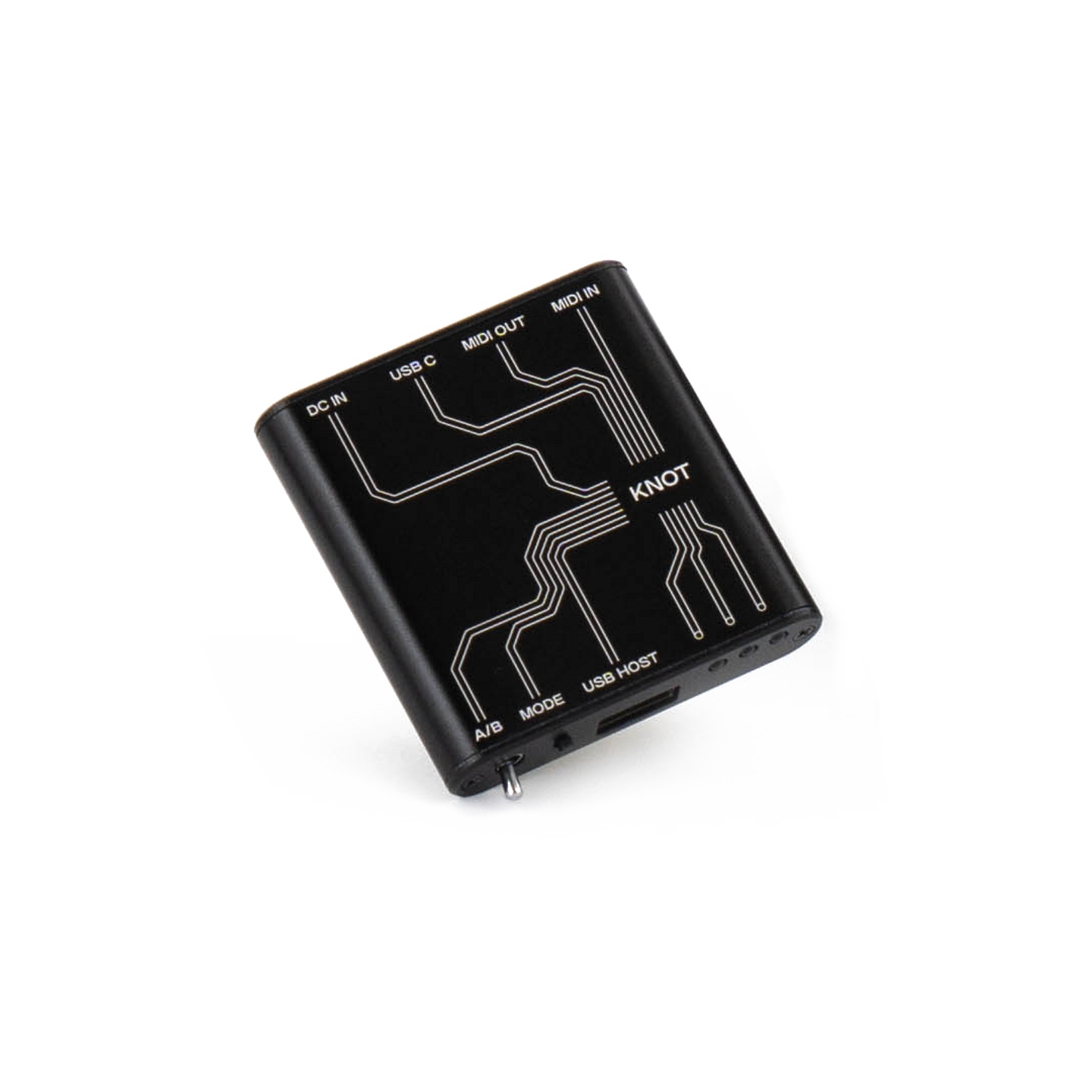 Enjoy a live performance or a jamming session like never before.
Control your audio tracks and add performance effects in real-time
To enable seamless connection between traditional MIDI instruments such as hardware synthesizers, drum machines, or effects processors and a USB MIDI controller, like the Grid, you will need a USB MIDI host device. Grid can serve as a central hub for controlling and automating parameters on these hardware devices when connected through Knot, our pocket-sized USB MIDI host.